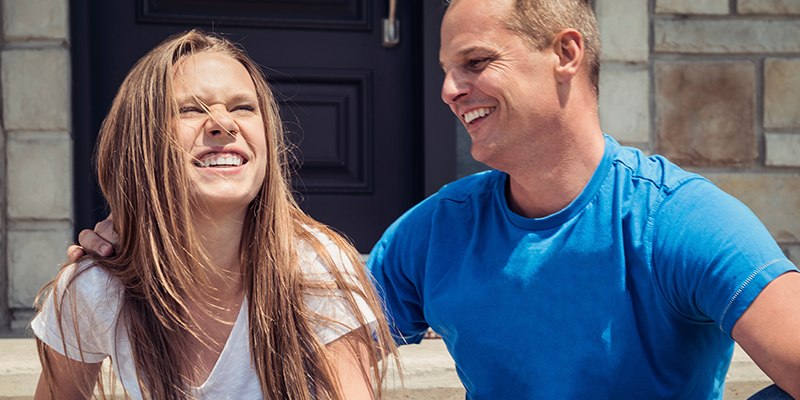 Parenting is full of challenges and fostering a strong relationship between a father and daughter can be one of the most difficult to navigate. Our society and its values have shifted dramatically in just two generations which means daughters and fathers are faced with greater social and personal pressure than ever before – both as individuals and within the family unit. This programme aims to provide you with the insight and skills to help father a daughter who is courageous, resilient and flexible to the demands of the world.
In most families it is the father-daughter relationship that will define your daughter's sense of self in relation to boys and men – that's a huge responsibility for any dad! Being aware of your influence and how this will impact on your daughter is just the first step.
This is a series of three workshops, each with three sessions, for partnered or single fathers. The three workshops are:
Awareness – where we raise individual and group thinking to identify the key issues in being a great father.
Alignment – the key in being able to maintain constructive influence in your relationship with your daughter.
Attunement – where we work on keeping the relationship on track through the changes in your daughter's development.
This programme looks to explore a deeper understanding of being a father to a daughter. It suitable for any father – whether your daughter is a newborn, preteen, teenager or adult – who wants to be a great father.
Who this programme is for
All fathers, with a daughter or daughters of any age from newborn through to adulthood.

Any father who wants to improve his relationship with his daughter.

Any father of a baby or young daughter who wants to learn skills now to guide their daughter through challenges.
This program will help you to:
See the masculine paradigm revisited and rethought in relationship to daughters.

Implement 10 principles to live by.

Learning to live the values of love, respect and cooperation.

Teaching equality and respecting differences.

Foster your daughter's independence.

Learn what a father can teach a daughter about greatness.

How to be consistent, respectful and present in your daughter's life.

Learn the importance of a values-aligned relationship with your daughter's mother.

Engage with your daughter.

Learn to juggle the different hats you wear.

Create attached relationships.

Learn the importance of values in fathering.

Learn the difference between punishment and discipline.

Fill your toolbox with successful fathering skills.
This programme:
Is held in nine sessions over nine weeks, and is presented in three workshops – each workshop has three sessions.

Uses guided, confidential group discussion.
Groups are limited to 8-10 people.

This program is held in nine sessions over nine weeks.

Cost: $620 per workshop.

Location: Our offices in Mona Vale.
Course:
Aligning Father and Daughters
Cost:
$620 per workshop
Duration:
Nine sessions over 9 weeks
I hope I am remembered by my children as a good father.
– Orson Scott Card