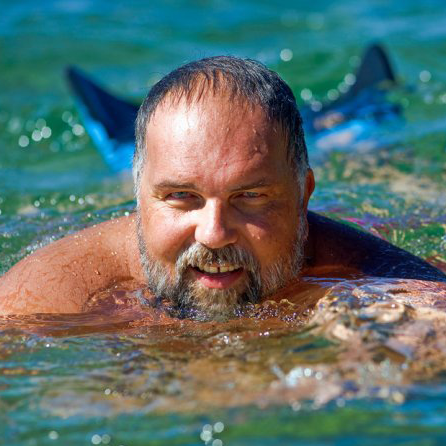 Gunter is a psychologist, speaker, author, mentor, coach and facilitator with over 30 years experience in counselling and organisational development.
Gunter Swoboda is a psychologist, speaker, author, mentor, coach and facilitator who has over three decades of counselling and organisational development experience.  His passion for people, philosophy and psychology has allowed him to shape a curriculum to assist his clients to move beyond simply surviving in their world. It has enabled them to learn how to truly thrive within it. 
Over time, much of his work has taken place with men and the issues men are dealing with. Through growing evidence that men collectively are in a state of social and psychological crisis, he began to see a growing need for men to learn to be more emotionally responsive, behaviourally flexible and therefore emotionally resilient.  
This interest in men's issues has led Gunter to develop the project 'Making Good Men Great', a project that aims at helping men to rethink masculinity, provide a way to help men shape their lives to be aligned to thrive, and finally to become an inspiration to others.  
In a world where the demands on the individual and the family have become more and more challenging, 'Making Good Men Great' focuses on getting things back on track in three key areas:
individually;
the family and
at work.
To help men survive, Gunter provides treatment for the symptoms of psychological distress such as anxiety, depression, trauma and substance abuse issues. To thrive, he provides men the opportunity to reexamine their understanding of what it means to be a man in the 21st century and how to align themselves to reach their potential. 
In the context of the family, Gunter's expertise, experience and who he is as a person, has benefitted teenagers, young adults, and adults in overcoming serious psychological and social challenges, whilst the parents he has worked with have found a new sense of vision and purpose in raising their children through realigning their relationship with their child. More specific, his work with men has focused on helping them create healthy, attached and aliened relationships as a partners, husbands, and fathers. 
In the work sphere, his expertise in organisational development has Gunter involved with small companies as well as with large multinationals and public service organisations wherein he has provided executive, business and lifestyle coaching that has assisted many men to achieve a high level of professional and personal satisfaction and success. His main interests are in values based leadership, team development and strategic planning. As a result Gunter has developed a programme that is specifically geared towards men in leadership. 
Gunter also has extensive experience in the design and delivery of wellness and health education programmes and involved in the education and support of health and education professionals.
He is also keenly interested in the prevention of aggression and violence in organisations, the community and families. He regularly conducts workshops in relation to this problem and has specifically spoken in the United States on aggression and violence in surfing.
In the last four years he has completed a number of short pieces of fiction, a feature length screenplay and a novel. Most recently he has acted as a writer, technical advisor and editor to a production company looking to improve issues around characterisation, plot development and continuity.
Personally, Gunter has been successfully married for over thirty years and has two adult children. He is a keen surfer, and when time allows likes to indulge his passion in percussion and creative writing. Intellectually he continues to pursue his interests in history and philosophy.